We cordially invite you to visit us during the 14th TRAKO International Railway Fair in Gdansk (September 21-24, 2021), Stand 46 in Hall A.
A visit to our booth is a good opportunity to see our current range of products dedicated to the railway industry.

TRAKO is the largest and most prestigious meeting in Poland and the second in Europe for the rail transport industry. Presentation of the current state of development of transport systems and railway infrastructure in Poland, Europe and the world.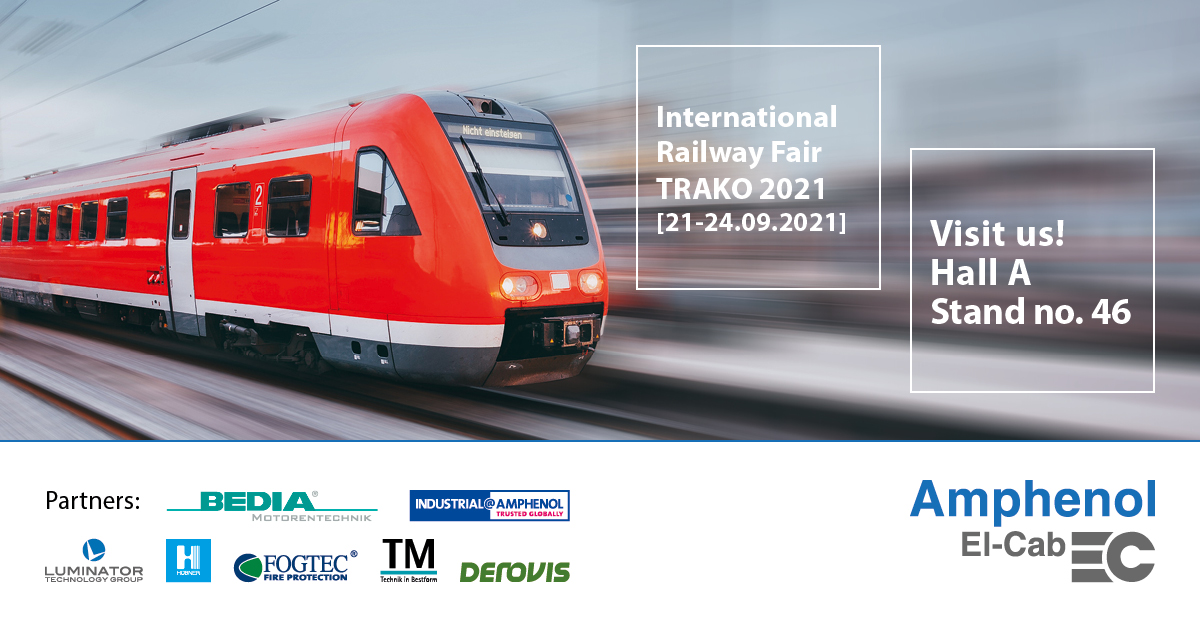 Link to the website of the fair: trakotargi.amberexpo.pl/title,TRAKO,pid,216.html

Link to the trade fair program: trakotargi.amberexpo.pl/title,Jezyk,pid,4723,lang,2.html